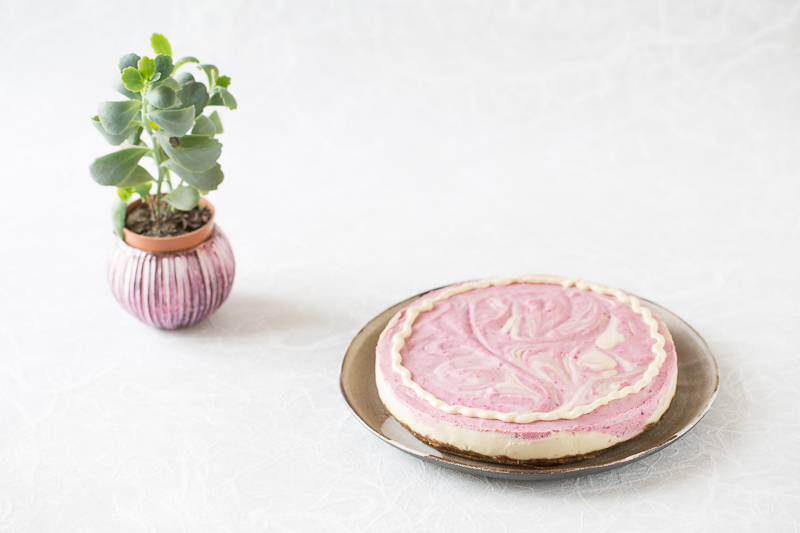 12 Mar

Lemon White Chocolate & Raspberry Swirl Cake (Vegan & GF)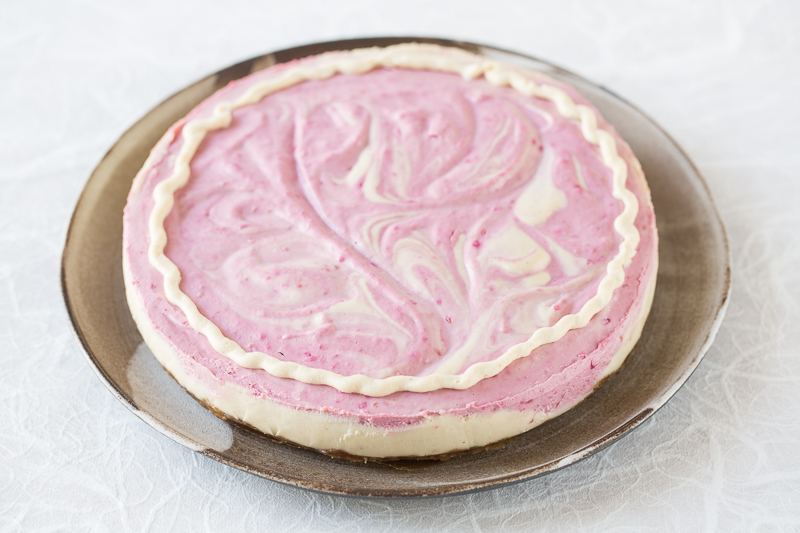 Today I bring you a short and sweet post or at least what the images are concerned. I have been running out of post ideas lately and I thought before I cope out entirely I'll share with you my best yet ever raw cheesecake. It was inspired by this recipe and a recipe from one of my favorite raw dessert cook books, Raw Cake  by Daisy Kristiansen and Leah Garwood-Gowers the talented ladies behind The Hardihood.
I have been following their beautiful creations on Instagram and when their book came out I had to get it. It is a marvelously simple and unique book and the ingredients are gloriously nutritious and healthy and everything makes you feel as if eating cake is one of the best things you can do for yourself. I know that is not true and even such treats should be enjoyed as a treat but I guess I could get carried away and go on and on about all the superfoods that can be incorporated into a cake but I will just say that you could do worse when it comes to what you put into your body. For those of you who are suffering from nut allergies, raw cakes are not the best choice by all means because raw cakes mostly require cashew nuts and the base is usually also a combination of nuts and dates but I guess you could experiment with seeds and maybe coconut which is actually not a nut botanically. I haven't been that experimental when it comes to raw desserts and that is mostly because I enjoy baked goods more. Occasionally I get in a raw mood which is not that often and then I use other resources.
What's wonderful is that you don't have to turn the oven on. Everything pretty much happens in a blender and then off it goes into the freezer and a few hours later you've got yourself a delicious cake really reminiscent of traditional cheesecake.
I am definitely going to incorporate more raw dishes into repertoire. I love the simplicity of the ingredients and that I feel much lighter when eating this way. I don't think I could go all out raw vegan but for some times and especially in the summer months it is a welcome change.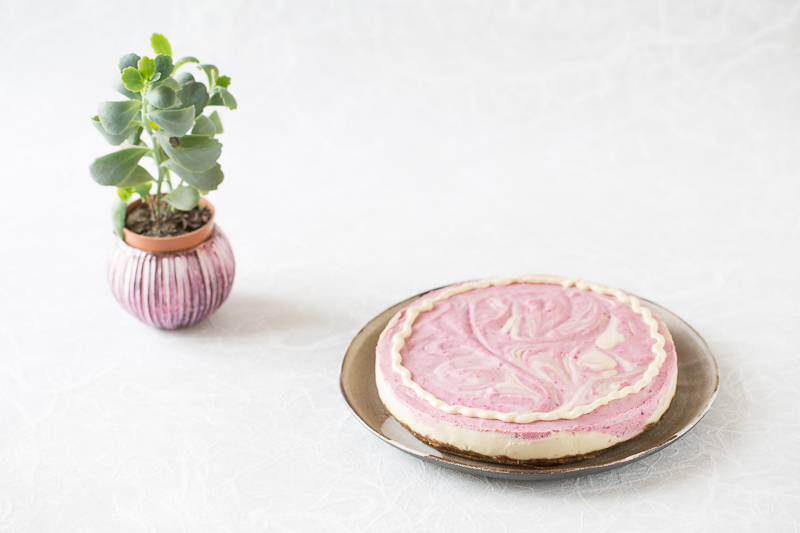 Lemon White Chocolate Raspberry Swirl Cheesecake (Vegan & GF)
Serves 8-12
For the base:
1/2 cup soft dates (about 10 medjool dates) , pitted
1 cup (120 g) raw walnuts (or substitute with raw cashews)
Pinch Himalayan salt
For the filling and topping:
1 1/2 cups (200 g ) raw cashews (soaked overnight in cool water, or in very hot water for 1 hour)
1 tsp vanilla extract
3 lemons (juice of 3, zest of 1)
1/4 cup (60 ml) plain, unsweetened rice or almond milk
 1/4 cup (60 ml)  melted coconut
1/2 cup (120 ml) maple syrup or rice malt
1/4 cup (28 g) cacao butter , melted over a double boiler
1/2 tsp turmeric powder
1/4 tsp sea salt
2 cups of frozen or fresh raspberries
Instructions:
1. For the base, line a 8 inch (20cm) round springform cake pan with parchment paper. Place the walnuts in a high-powered food processor or blender and blend until coarsely ground. Then put the pitted dates and salt inside and blend until well mixed. The mixture should hold when you pinch it together. Press the mixture into the bottom of the springform pan.
For the filling, place all the ingredients except for the raspberries and blend on high for about 2 minutes or until absolutely smooth. Transfer a few tablespoons of the mixture into a piping bag for decorating later and place in the fridge.
2. Remove half of the mixture and place it into a bowl and add the raspberries to the blender and blend them with the other half for about a minute or until completely smooth.
3. Spoon equal dollops of the raspberry mixture and the yellow mixture randomly onto the cake base, alternating colors until you have used up everything. Wiggle it from from side to side so that the mixture settles then swirl a knife through it to make a pattern.
4. Place the pan in the fridge overnight or into the freezer for 3-4 hours until firm. When ready to serve remove the cake from the pan and pipe a pattern on the edge of the cake. I did a simple swirl but you can play around and do something that suits you. Serve chilled.
Enjoy!