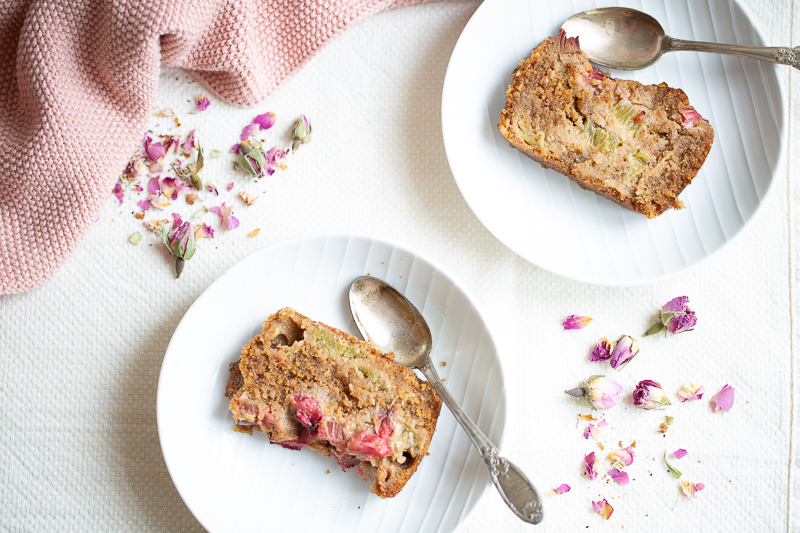 28 May

Rhubarb Loaf Cake (V&GF)

Rhubarb season is coming to an end and I thought I'll share this recipe for rhubarb loaf cake so you get a chance to try it before the season ends. In Traditional Chinese Medicine it is used as a laxative and is thought to originate from China. Growing up I never had rhubarb and it is relatively new to me and when I first saw it at markets I didn't know how to use it. My first attempt was making a crumble and this has remained my most trustworthy method. The moisture in rhubarb makes it challenging to make in cakes, especially gluten-free ones. Still I thought, I have to give it a go.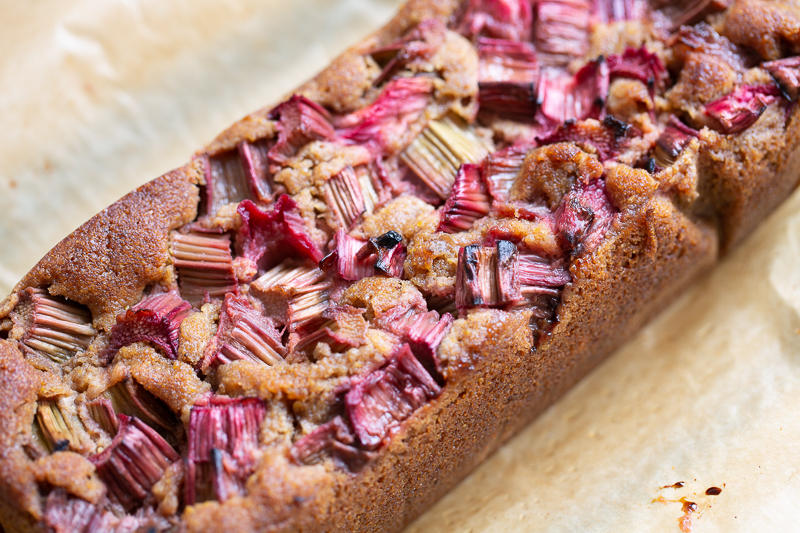 Wonderful Rhubarb
Probably the best part of exploring new ingredients is that you come up with many new ways of enjoying it. Rhubarb is tart and sour and fragrant. Here are some of the best flavour combinations that I have come by so far are:
rhubarb and rose
rhubarb and strawberry
rhubarb and orange zest and juice
rhubarb and vanilla in combination with any of the above
rhubarb and asparagus in a savory context
In a savory context rhubarb is actually wonderful because it adds acidity and that is always enlivens many dishes especially salads.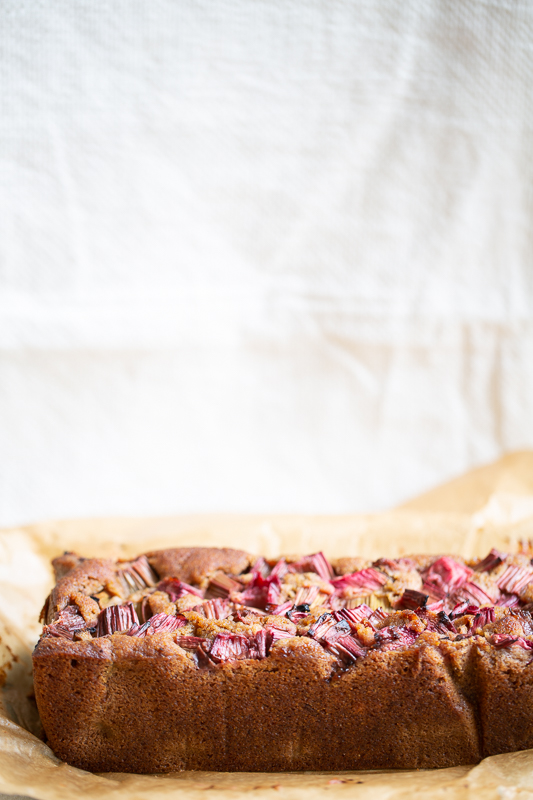 N
New passions
Lately I've been exploring may new topics completely unrelated to food and nutrition. Health issues have been the catalyst for this increasing interest in other healing modalities. Being very curious by nature I feel like I'm not done until I uncover each and every stone. On the downside it can be frustrating and exhausting to never find "the thing" that answers all my questions. That's why lifestyle in general is so oversaturated with noise and consumerism. Everyone is trying to sell you their panacea and the truth is that all healing begins and ends within. Learning to strengthen that muscle within myself has been the greatest challenge.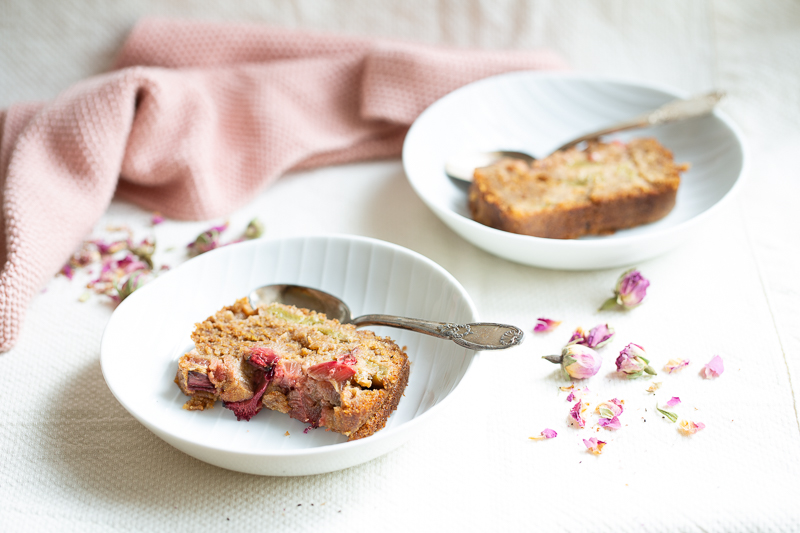 As a result of this change I have been exploring the idea of expanding this blog and space to include other content related to the topics that I am exploring and share some of my rituals and things I do to stay focused, balanced and good in my skin. I'd love to make this space more of an authentic representation of who I am and since I am not only about food that seems to be the direction I want to follow. From books to podcasts and beauty routines to whatever it is that has piqued my interest, I'm hoping to create more space for that.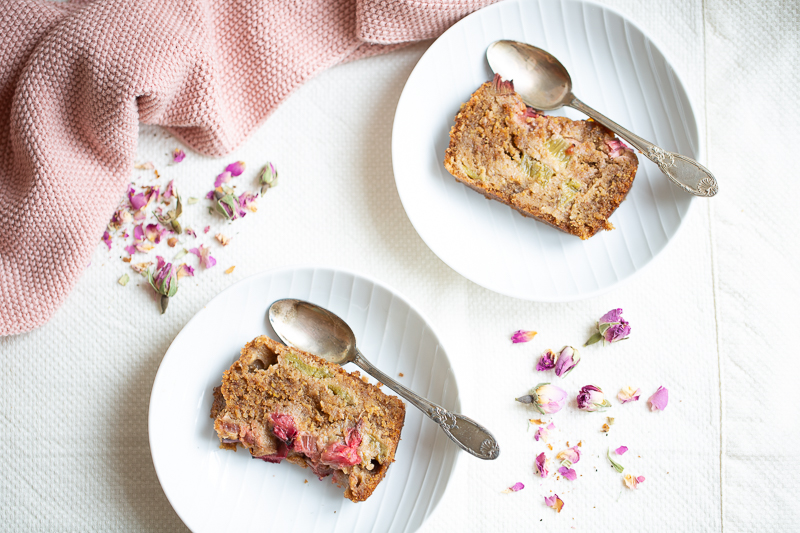 H
Human design
What I've notice about myself recently thanks to human design is that I go through phases where I immerse myself in one topic only to leave it shortly after. It can be quite frustrating, especially when I want to make plans for the future. I am learning to embrace this and finding out that I am a manifesting generator (which is one of the energy types in human design) I have realized that it is in my nature to be multi-passionate and that it is something completely natural. Before I used to beat myself up a lot about not being able to follow through and the like. In reality I just love so many things.
Baking delicious baked goods is a constant, however and I will continue to share my most beloved recipes. So, I hope you will bear with me and it would make me even more happy if you bake with me and let me know how it goes.
If you share this on Instagram, please tag me #vegan__art. With much love, Aleksandra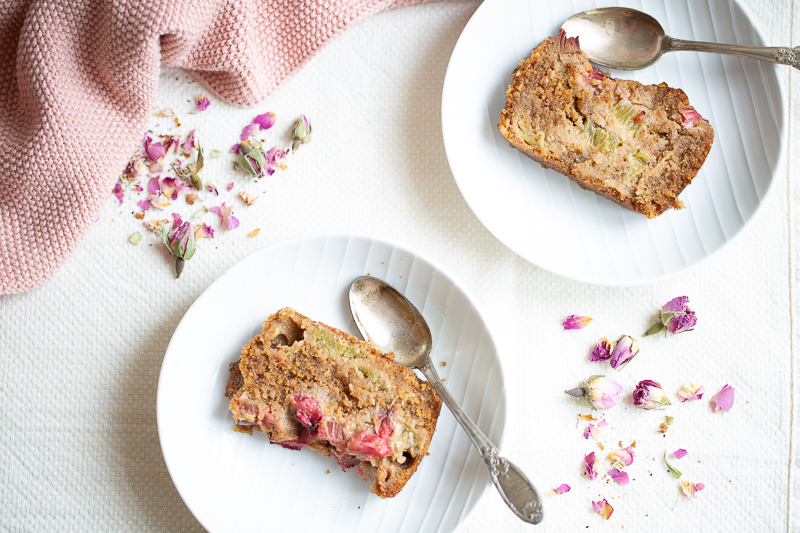 Rhubarb Loaf Cake
makes one loaf pan
Ingredients:
100 g almond flour
100 g brown rice flour
20 g fine polenta
20g tapioca starch
100 g coconut sugar
1 1/2 tsp baking powder
1/4 tsp baking soda
1/4 tsp salt
a good pinch of vanilla powder
120 g coconut yoghurt
75 g coconut oil, melted
30 ml maple syrup
zest of 1 orange
400 g rhubarb, tough ends removed and cut into thin slices
Method:
Preheat the oven to 180 °C. Line a loaf pan with parchment paper and set aside.
Combine all the dry ingredients in a large bowl and whisk until thoroughly combined.
In a separate bowl combine all the wet ingredients and stir into the dry ingredients.
Fold in half of the rhubarb into the cake batter and pour into the pan reserving the other half for the top. Scatter the rest of the rhubarb on top of the cake and bake for 45 minutes.
For the remaining 15 minutes cover the cake so that it doesn't burn and check for doneness. If the cake seems still wet, no worries. It is supposed to be on the moist side.
Remove from the oven and let cool completely, at least an hour before serving.
Scatter with rose petals, if you wish. I love rose petals!