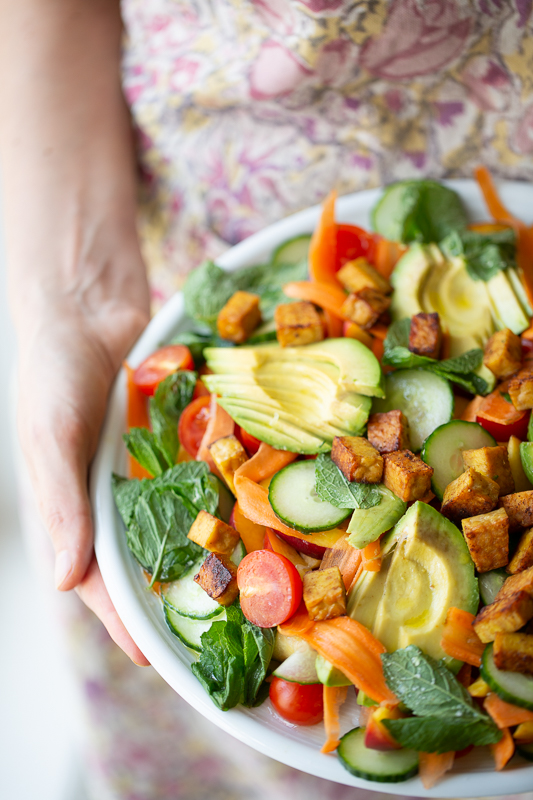 14 Jun

Too Hot To Eat Summer Salad

The summer is in full swing here in Vienna and we've had a whole week of temperatures about 30 °C. In my case and I'm assuming you as well have nothing less on your mind then turning on the stove or oven. Enter this too hot to eat summer salad! This salad ticks all the boxes. Its quick to make, 10 minutes if you work fast. Its delicious, refreshing and if you add some delicious sourdough bread to it is even filling. I know, I know, you're probably thinking, "Salad. Filling. Give me a break!" but, seriously, it is. My appetite shrinks when the temperatures are so hot and I'm sure I'm not alone.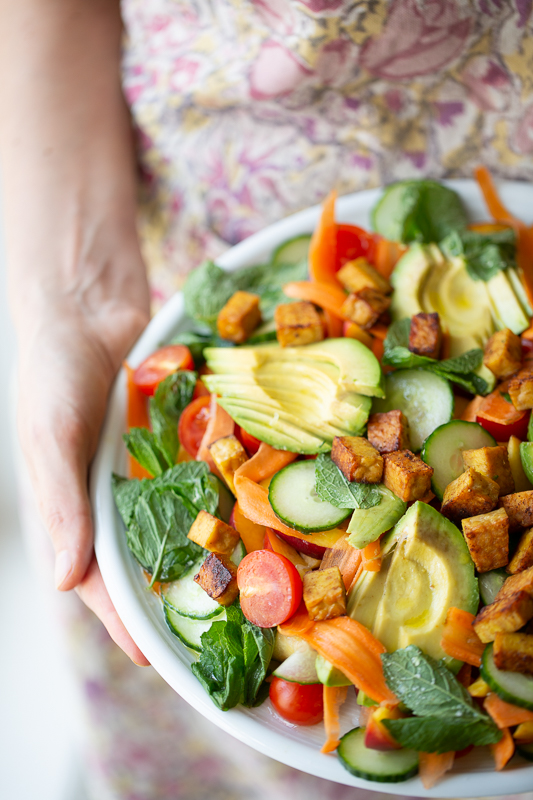 With the addition of some marinated and pan fried tempeh, this salad even gets a delicious protein boost. If you're not vegan, you can add some chicken or fish or whatever protein source you like. I imagine tofu would work really well here as well. Did I also mention that the salad is beautiful. We do eat with the eyes after all. I'm keeping it short today. So, grab a picnic basket and head out and enjoy the summer.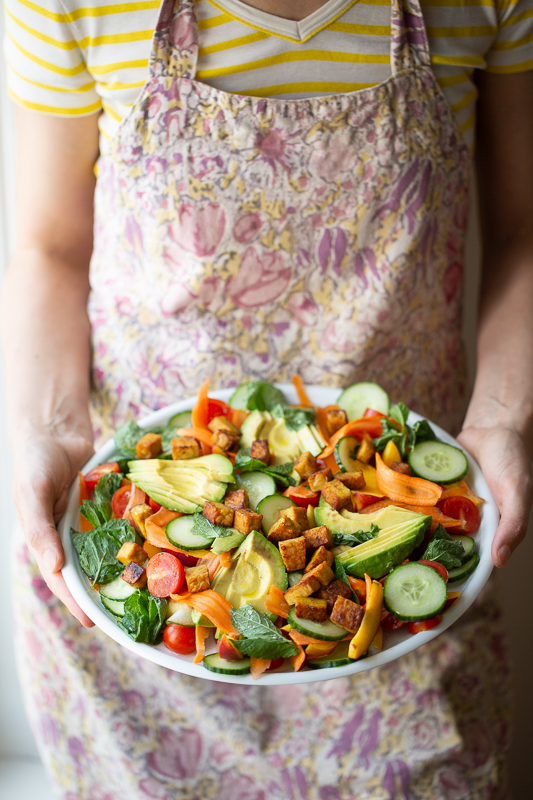 I hope you enjoy this salad as much as I do and if you share it on Instagram don't forget to tag me @vegan__art.
Much love, Aleksandra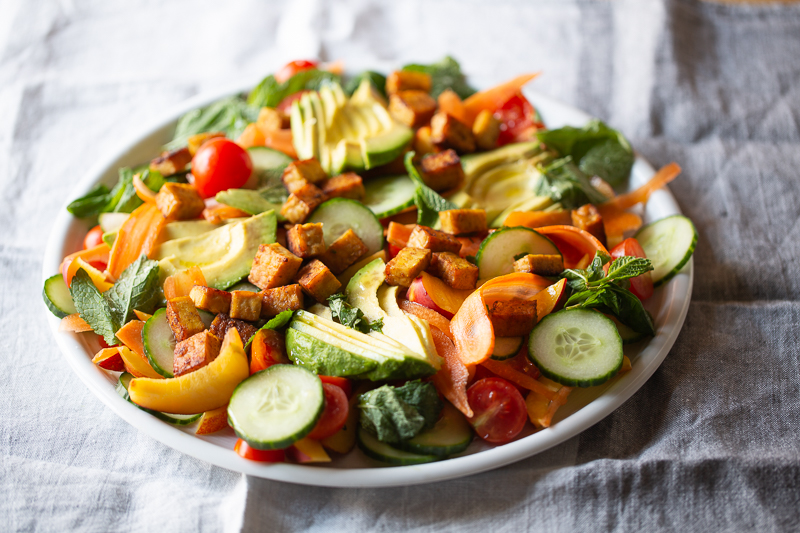 Too hot to eat summer salad
Makes one large salad
Ingredients:
1 large English cucumber, sliced
2-3 nectarines, pitted and cut into segments
2 avocados, pitted and sliced
250 g cherry tomatoes
2 carrots, peeled into ribbons
a small bunch of mint, roughly chopped
1 package of tempeh, about 200 g, marinated and cut into small cubes
Dressing:
juice of one lime
a drizzle of honey or rice malt
olive oil, drizzled over the salad
salt & pepper
Method:
Prepare all the veggies and fruit by washing everything.
Arrange all the vegetables on a large plate or bowl layering everything as you find pleasing. You can imagine like you are creating a flower bouquet.
Sautee the marinated tempeh in a little coconut oil for a few minutes and put the tempeh on top of the salad followed by the mint.
Dress the salad with salt, pepper, lime juice, a drizzle of honey and olive oil.
Serve right away.