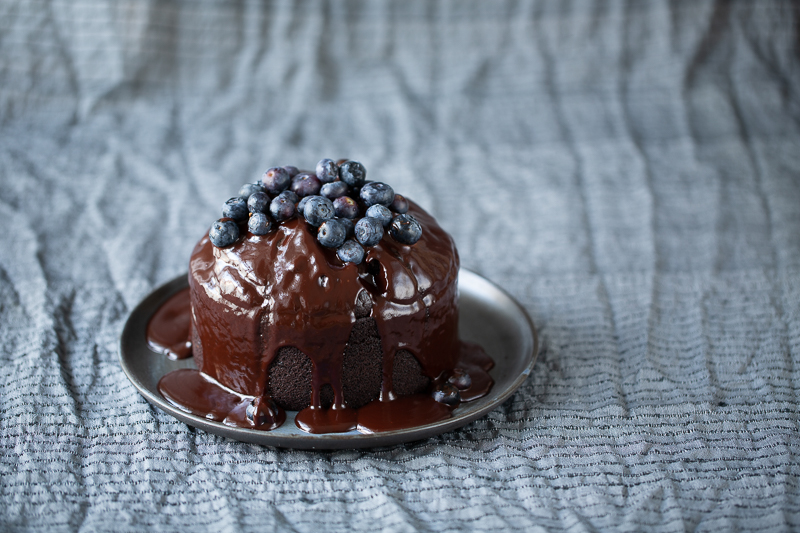 22 May

Double Chocolate Fudge Cake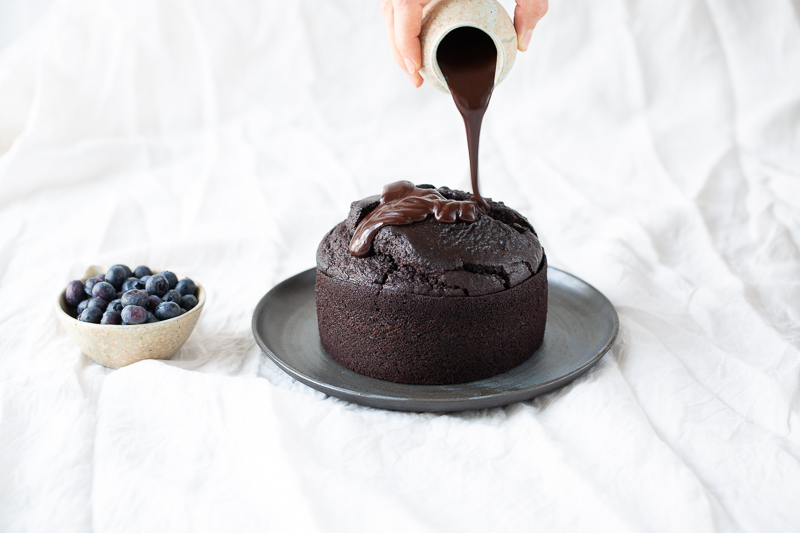 This is the cake that I make basically blindfolded. It is fail proof and always comes out delicious. If I could recommend one recipe for chocolate cake, this would be "the one". Unfortunately its not my own recipe and it exists in countless variations but it is basically known as the "wacky cake" or "Depression Cake" when many households had no access to or couldn't afford eggs and butter. Over the years I've seen many versions of the cake and I wanted to develop my own version. I've made a few tweaks like replacing white sugar for brown sugar but its basically the same cake.Why the name double chocolate fudge cake? Because I made a chocolate ganache to top it with and because the addition of hot coffee gives the cake its amazing fudgy texture.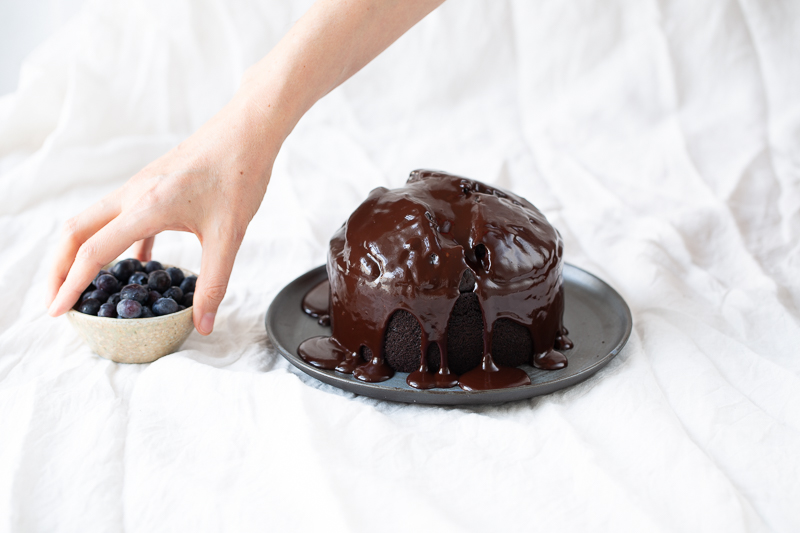 Over the years I've baked it in many forms from loaf cakes and cupcakes to layer cakes and simply as is. You can dress it with coconut whip cream or with stewed fruit and any decoration goes. The only thing I haven't tried is a gluten-free version. That is definitely coming soon and I guess you could try it with a gluten-free blend. Whichever way you go about it, you won't regret it. Like any classic this particular cake reminds me of the little black dress. It will never go out of fashion, it goes with everything, is suitable in any season and can be dressed up or down according to the desired outcome.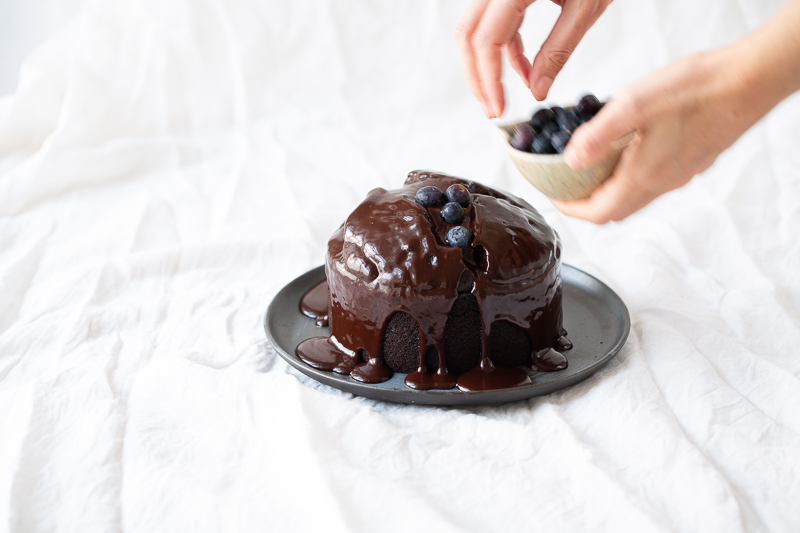 What other dessert can be comparable to a delicious chocolate cake? Maybe apple pie, cake or strudel comes close but once again chocolate cake wins because of its universality and adaptability to all seasons. Ironically one of the only things that I don't think goes really well with chocolate are apples.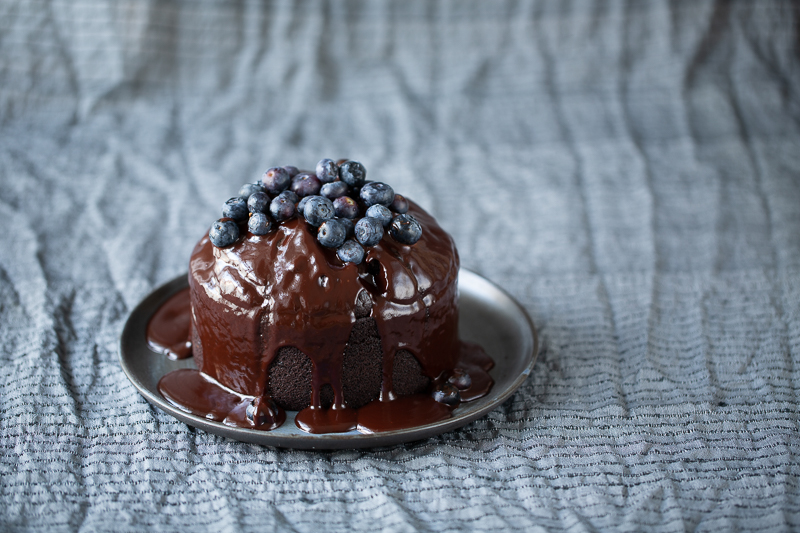 If you do try this recipe I'd love to hear what you think and if you share it please don't forget to tag me #vegan__art.
Double Chocolate Fudge Cake
For the cake:
240 g light spelt flour
1 1/2 tsp baking soda
1/2 tsp salt
50 g cacao powder
200 g brown sugar
400 ml hot coffee
75 ml coconut oil or olive oil, melted
1 tsp apple cider vinegar
Chocolate Ganache:
60 ml plant-based milk, almond or whatever you have
2 Tbsp coconut oil
1 Tbsp brown sugar
1 Tbsp cacao powder
100 g dark chocolate, 70 %
Method:
Preheat the oven to 180 °C. Line an 18 cm cake pan with parchment paper and grease the sides with a little coconut oil.
In a small saucepan, place the milk, coconut oil, brown sugar and cacao powder and whisk together and bring to a simmer. Chop the chocolate add it to the milk mixture and cover with a lid. Let it melt for about 5 minutes. Then stir everything until smooth. Set aside.
Brew some coffee in an espresso machine or whatever kind of coffee maker you have. Alternatively you can use just boiling water.
In a large bowl whisk flour, cacao powder, baking soda and salt together.
In a separate bowl whisk the hot coffee with the brown sugar, coconut oil and apple cider vinegar.
Stir it in the dry ingredients until combined and pour into the prepared cake pan. Bake for 45 minutes or until a skewer inserted into the centre comes out clean.
Pour the ganache over the cooled cake and decorate with whatever you like, flowers, sprinkles etc. Serve with a smile!