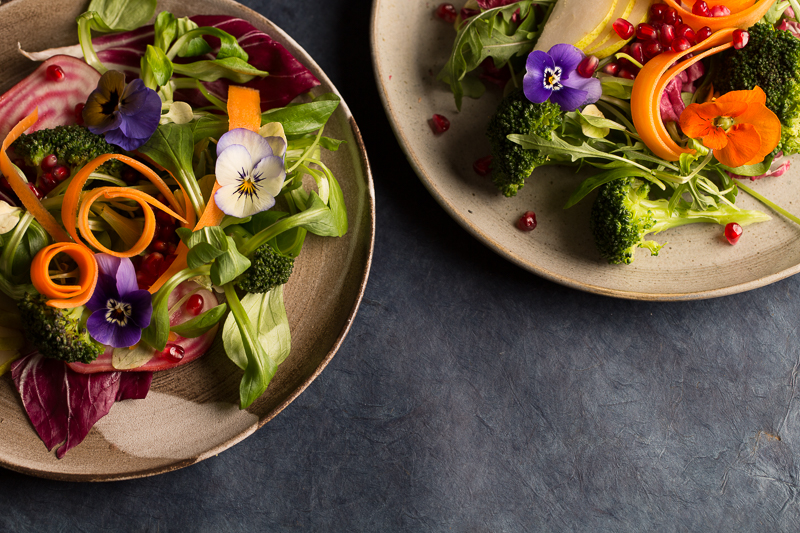 05 Mar

Winter Rainbow Salad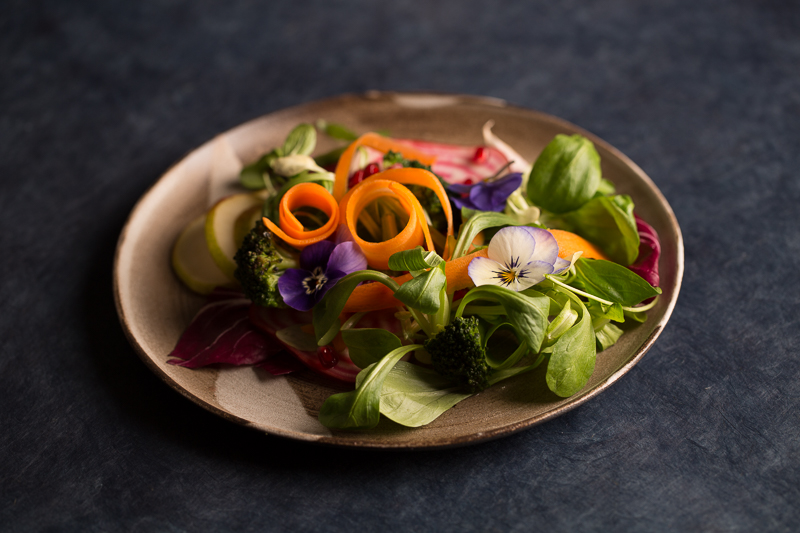 I know I should probably abandon the whole rainbow theme but it just seems to come back again and again. I know it sounds preachy to say "Eat the rainbow" but there is something about food being visually appealing when it has more then one color. Be gone the days of brown and beige foods. What usually comes to mind are usually starchy foods like pasta and potatoes. In this case I think I outdid myself and to be honest this doesn't seem like a recipe to me. It was simply a compilation of ingredients I picked up at the supermarket and put together. I got inspired by the salad mixture with the edible blossoms in it. There are two varieties of salad in it: radicchio and lambs lettuce which are both available throughout the winter.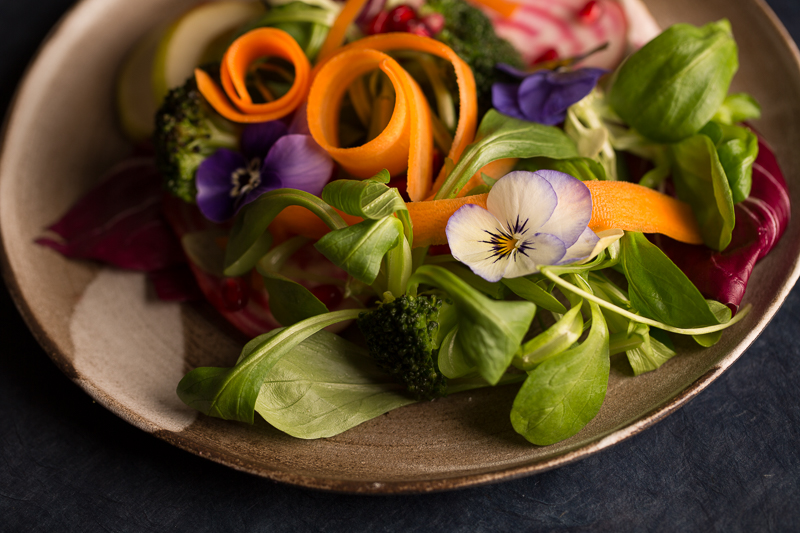 Normally my kids don't eat salad at all or only a few leaves because I insist on it but this time they were mesmerized by all the different colors and I had a feeling of triumphant satisfaction seeing them devour all these veggies. My poor mother heart thought, "Finally, I've achieved something that Moms all over the globe are dreaming of!" The other stars are steamed broccoli, pear, chioggia beets and some pretty pomegranate arils. The dressing was very simple, a simple lemon olive oil dressing but I guess you could play around with different dressings. If you want to make this more substantial you could toss some croutons to make it like a kind of caesar salad or even some protein like chickpeas but I wanted to keep it simple.
This recipe is like most of my recipes more of a guideline. Please feel free to change it up and make it your own. I would love to see your versions and tag me #veganart on Instagram. I would be curious to hear how you get your loved ones to eat more veggies. Please let me know in the comments below. I'll keep it short for today. Have a lovely day. I send you lots of love and plenty of plant inspiration is coming your way. xo Aleksandra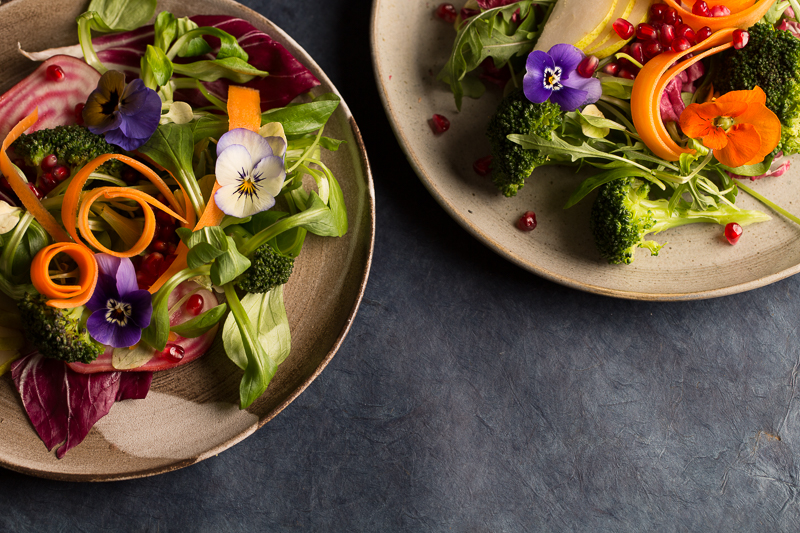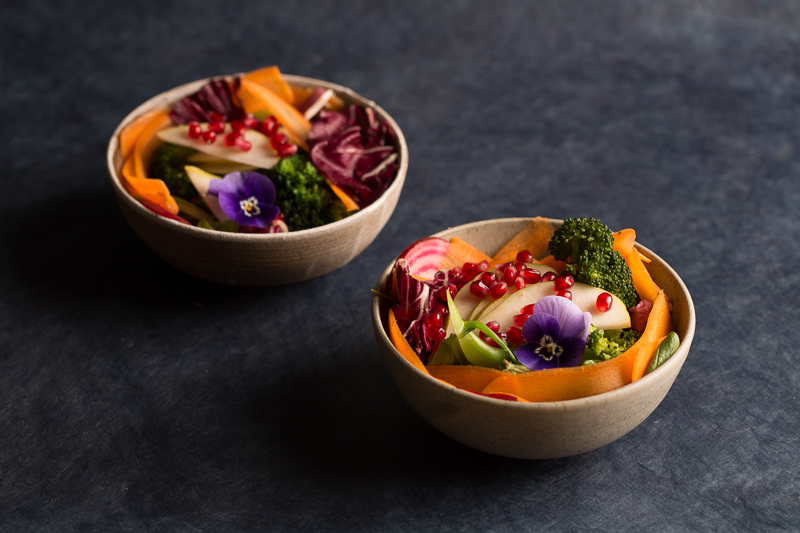 Winter Rainbow Salad
Serves 6 people
Ingredients:
1 bunch of broccoli, cut into stems
1 package of mixed salad with edible flowers (this had a combination of radicchio and lambs lettuce)
2 large carrots, peeled into ribbons
1 chioggia beet, thinly sliced
a couple of handfuls of pomegranate arils
Dressing:
2 tbsp olive oil
juice of half a lemon
salt & pepper
Method:
In a large steamer bring enough water to a boil adding the broccoli stems and steaming them for about 5 minutes and then draining. Immediately place the broccoli under ice cold water and set aside.
Arrange the salad onto individual plates or bowls starting with the salad leaves, broccoli stems,chioggia beets, slices of pear and top it off with the carrot ribbons, edible flowers and pomegranate arils.
Place all the dressing ingredients into a small jar with a lid, closing it and shaking it well until it has emulsified.
Pour the dressing over the salad and serve immediately.
Eat with your eyes first then enjoy with some special people!