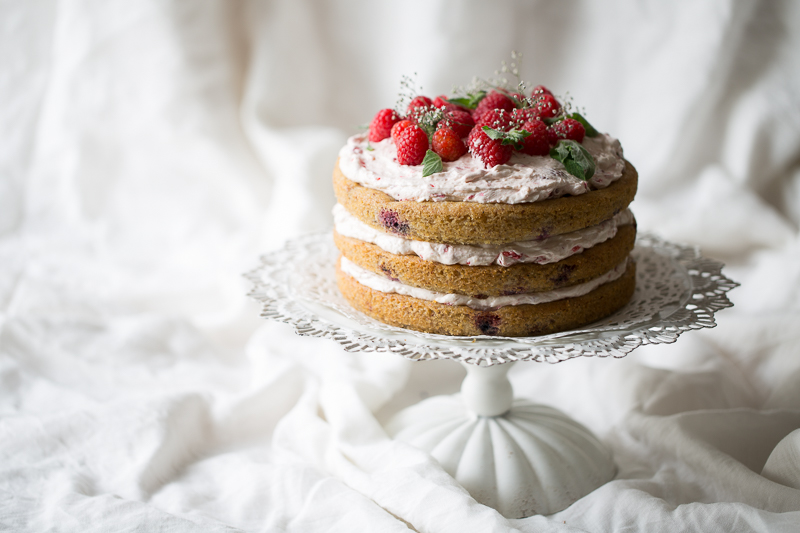 26 Jun

Raspberry Lemon Ripple Cake (Vegan & Gluten-free) from 'The Natural Baker' by Henrietta Inman

The story behind this raspberry lemon ripple cake goes back a few years, so I'll start there.Over the years I've acquired a large collection of not only cookbooks but also baking books. In my pre-vegan days I was always drawn to books that stray away from traditional baking but I did buy my share of traditional baking books as well. The notion that healthy baking is possible seems like an oxymoron but I do believe that a delicious treat enjoyed on occasion and using the best possible ingredients is an indulgence that I can definitely live with.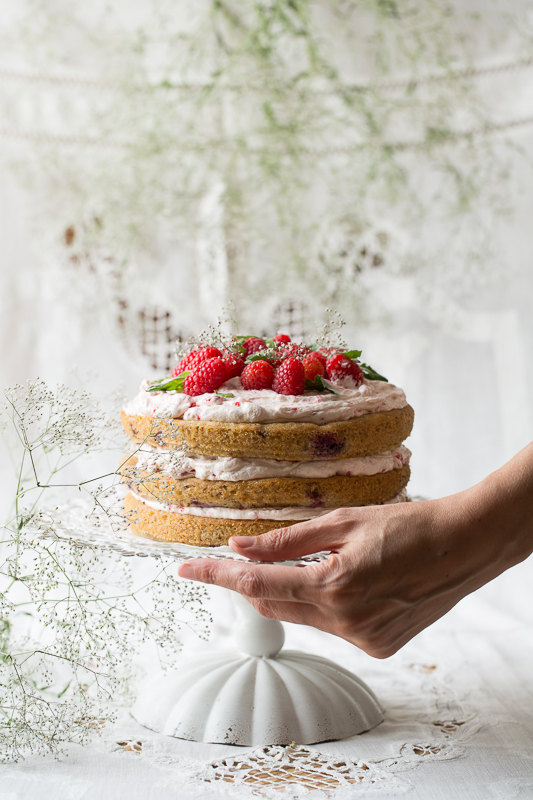 My baking memories are far and few in between but the most memorable one I share here. Besides apple strudel, I especially remember the orahnjaca (a kind of walnut cinnamon roll)  my grandmother used to make. They are yeasted rolls laced with a caramel walnut filling. They were simply divine and maybe soon I'll recreate them. I guess food memories shape who we are and also our tastebuds. My desire to bake mostly came from a lack of an oven. The apartment we used to live in didn't have an oven and I was forever dreaming up creations in my head about desserts that I would love to bake so that when we moved into a place with an oven I was suddenly confronted with the fact that I don't know how to bake. My first attempts were not successful at all and I was determined to figure it out. It was clear I needed the help of a book(s). My very first baking book was a Donna Hay book called Modern Classics. I liked the aesthetics of her books and everything looked delicious but there was one small problem. The copious amounts of sugar and butter required in the recipes scared me so I mostly didn't bake from the book. I used it more as an inspiration but I wasn't sure about the proportions and if it would reduce the amount of butter and sugar used. Then I attempted to bake from my memory.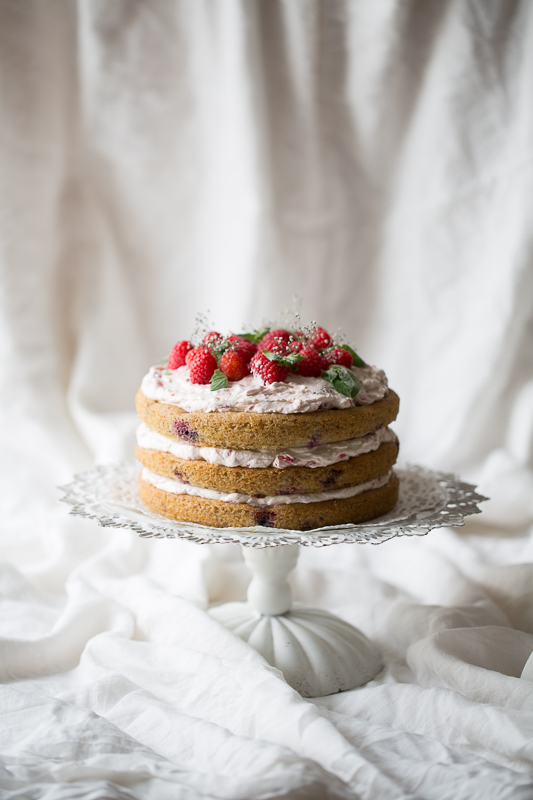 As my baking skills increased and I became more confident, I discovered a book called Good to the Grain by Kim Boyce. I fell in love with her rustic baking style and the alternative grains that she managed to weave magically into her baked goods. Not only did the grains add flavor and character to my baking but I learned new more complicated techniques and in particular the rough puff pastry. That was a revelation to me and up until today I would say that galettes and pies/tarts are my favorite desserts.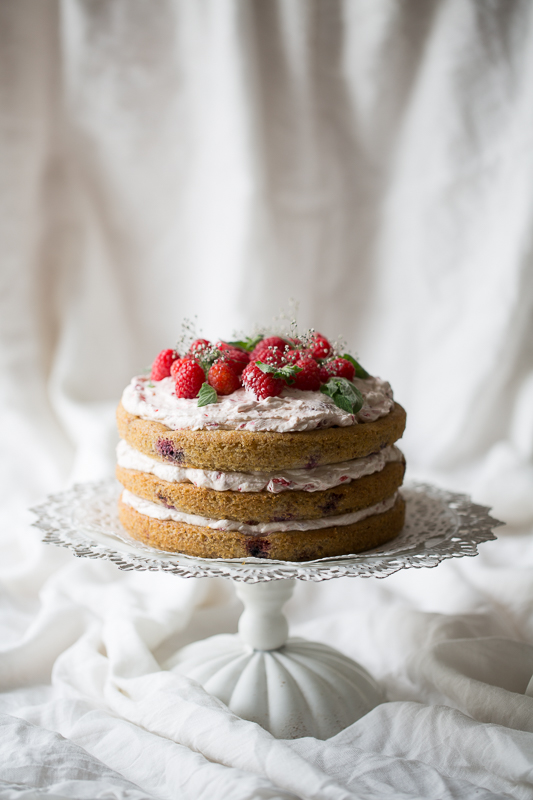 What got me interested in baking cakes was mostly my children's birthday's. The celebratory cake has something magical about it and is ever so beautiful to look at. The atmosphere around it creates something that makes me stand back and hold my breathe for a while to savour the moment. That feeling and seeing happy faces around the table are what made me want to create something beautiful to look at and also to eat, of course. The flavor remains the main driving force.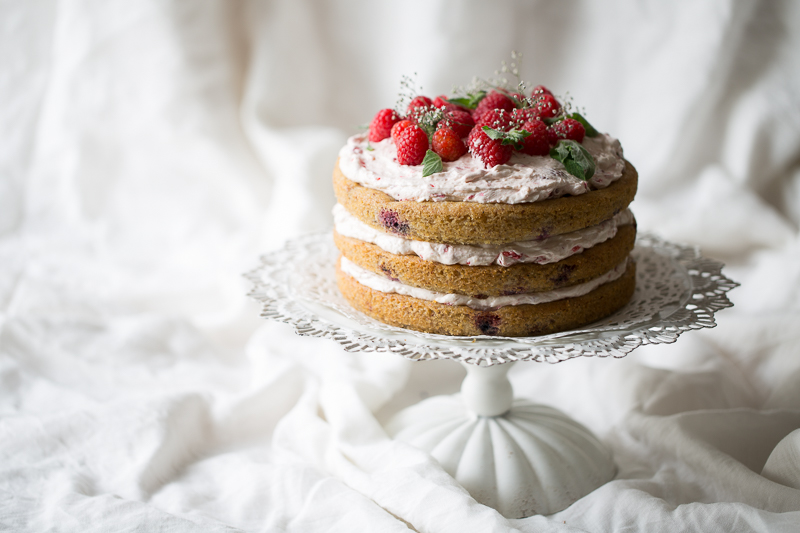 Fast forward some years, I am still in search of the ultimate vegan baking book and one day I will realize that it doesn't exist because I haven't created it yet. So many some day soon I'll kick myself and start writing. I already have quite a few recipes.  There are plenty of raw baking books but since I don't follow a raw food diet and only eat raw desserts very rarely I don't feel the urge to write such a book. There are also quite a few vegan baking books but usually they use more refined ingredients. Those who do use the kinds of ingredients that I like are usually not vegan, so I find myself trying to veganise recipes from non-vegan recipes. Such is the case with today's recipes.
One baker who has been a big inspiration for me over the years is Henrietta Inman. She is an English-born pastry chef based in London. You can check out her website  and find out more about this incredibly talented and innovative baker. Her first book is just gorgeous and chalk-full of wonderful recipes that I never tire of leafing through it. I baked many of the recipes and where there were eggs involved I simply adapted them with a vegan alternative. Sometimes it was tricky but I found the flavors superior to any cakes that I have ever made. Her recently released The Natural Baker is an inspiring follow-up to her first cookbook and although she departs from her gluten-free and dairy-free beginnings, her exquisite style always shines through. She has a wonderful way of balancing the flavours, refinement and texture of classic patisserie with the natural goodness of wholefoods. There are plenty of recipes from breakfast fare right through to dinner and dessert and of course beautiful showstopper cakes.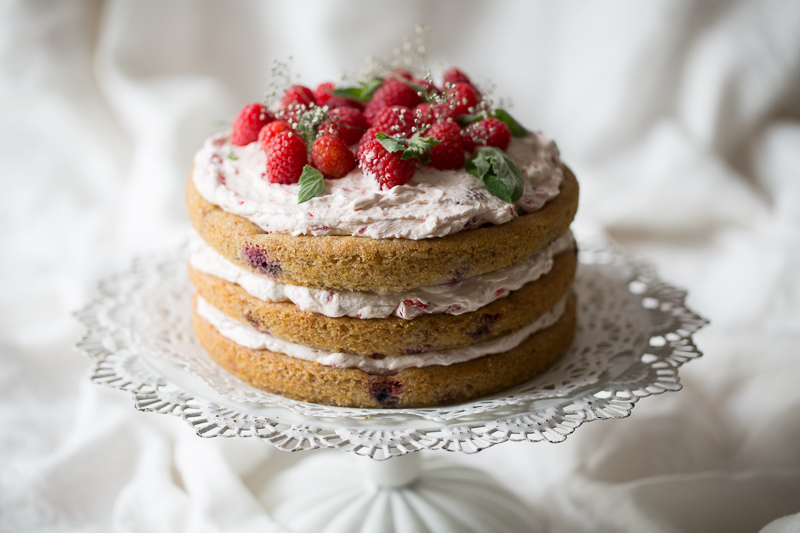 June is a big birthday month in my house because I celebrate my own birthday with my youngest son. The day before us is my Mom's birthday and one day before her is the birthday of a very dear friend who just turned 87. The first time I brought a cake to his house he was so delighted that I took delight myself in his reaction. I guess those are the rewards of a baker. Needless to say when he invited us to his birthday celebration and he asked me to make him a cake, I couldn't resist. I was already so involved with my own family birthdays that it was a bit challenging trying to find the right recipe for him. June being the month of berries it wasn't difficult to make up my mind. I stumbled across this recipe from her new book. The recipe is quite involved but so worth it and because birthdays are only once a year they might as well leave a lasting cake impression.
All I can say is, this cake is a stunner not only visually but also taste and texture. It was so light and dreamy and I can't wait to make it again. I think this one will be on repeat. If you're looking to expand your baking or just love collecting cookbooks like I do, you can get the book here.
The original recipe is with eggs and dairy but I have made some changes to make it completely vegan.
I'd love to hear from you if you make the cake or just want to share one of your favorite baking books. I'm always in search of inspiration. Happy baking! xo Aleksandra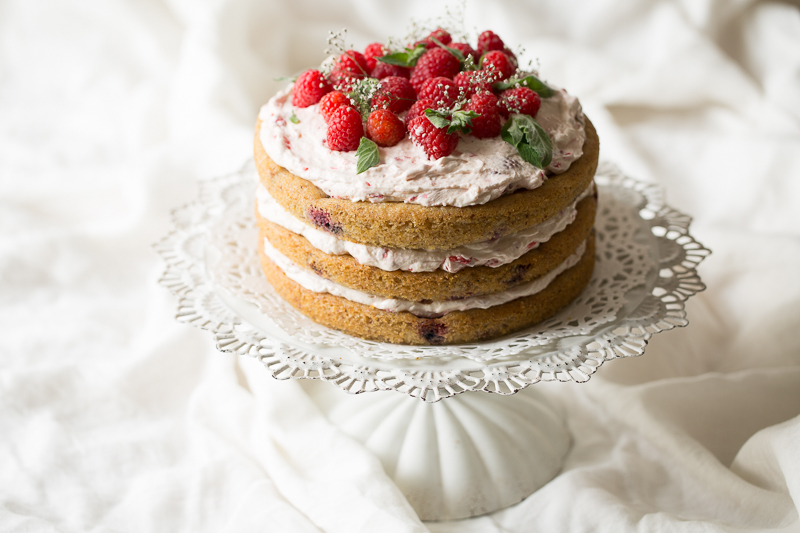 Raspberry Lemon Ripple Cake (Vegan & Glutenfree)
Adapted from 'The Natural Baker' by Henrietta Inman 
Serves 12-14
For the cake:
coconut oil or other oil to grease the pans
90 g quick cook polenta
90 g  brown rice flour
50g almond flour or almond meal
50 g dessicated coconut
50 g potato starch
1 Tbsp tapioca starch
1/4 tsp guar gum
200 g raw cane sugar
1 1/2 tsp baking powder
finely grated zest of 2 unwaxed lemons
pinch of fine sea salt
400 g coconut yogurt
180 g virgin coconut oil
aquafaba, the liquid from one can of chickpeas
375 g raspberries, fresh or frozen
For the cream:
250 g vegan butter, soft
400 g coconut yogurt, strained overnight with the liquid reserved
2 tsp agar agar *
1 Tbsp arrowroot *
finely grated zest of 1 unwaxed lemon, plus one tbsp lemon juice
50 g powdered sugar
300 g fresh raspberries, plus more to serve
Method:
Preheat the oven to 180 °C/350°F/gas mark 4. Oil the sides and the bases of 3 x 20 cm (8 inch) loose-bottomed cake tins (pans). Line the bases with baking parchment.
In a bowl mix together the polenta (cornmeal), rice flour,coconut, almond flour, potato starch, tapioca starch, guar gum,sugar, baking powder, lemon zest and salt, using a whisk to disperse all the ingredients evenly. Separately combine the yogurt, coconut oil, then mix into the dry ingredients. Whip the aquafaba with a whisk attachment until fluffy and the aquafaba starts to form peaks. Fold in the aquafaba into the cake batter followed by the raspberries keeping the batter as airy as possible.
Divide the mix between the 3 tins (pans) evenly. Smooth out the tops with a palette knife or the back of a spoon.
Bake for 15 minutes, rotate the tins (pans) and bake for a further 10-15 minutes, or until the tops are golden brown and a skewer inserted in the centre of one of the cakes comes out clean. Leave to cool. They can be frozen at this stage for up to 1 month.
Whip the vegan butter with the powdered sugar until creamy, about 3 minutes.
In a small pan bring 100 ml water with the agar agar to a simmer stirring constantly. Add the arrowroot dissolved in a couple of tablespoons of water to the simmering liquid and stir until it thickens, about 1 minute. Let cool for one minute than gradually add the coconut yogurt to the agar agar liquid stirring until everything is well combined. Finally add the whipped buttercream, lemon zest and juice and put in the fridge to chill for at least 2 hours. Fold in the raspberries.
Build the cake by spreading each layer with one third of the cream, trying to top the stack with the most attractive sponge. Finish with extra raspberries and their leaves (if you have any) or alternatively mint leaves. and serve.
This cake needs to be served immediately because the cream is sensitive to heat. Store any leftovers in the fridge for up to 5 days.
Note: I vegan baking we rely on thickening agents to achieve similar consistencies to regular baked goods. It is necessary to experiment a little in order to achieve the right balance. If you want to test the consistency, try putting a small amount of the liquid in the freezer for a few minutes to see how the overall outcome will be. If it is sturdy then you are on the right path. If it is still loose you can adjust by adding another 1/2 tsp of agar and reheating it again. Make sure that the liquid you dissolve your agar in is cool.Baking is about trial and error. Practice makes perfect! Happy baking!