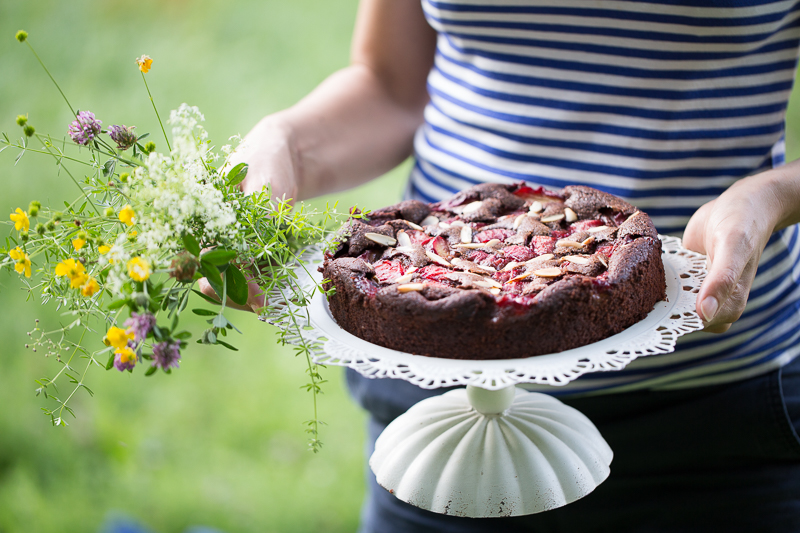 03 Sep

Chocolate Almond Plum Cake & Peach Panzanella with Gluten-free Crackers
I'm back after an almost 3 week break from blogging. I was in Croatia the last weeks and was indulging in lots of fresh figs, tomatoes and mostly just enjoying the sea and spending time with my loved ones. We are especially active during holiday times and do a lot of walking and swimming as well. I try to keep things simple in the kitchen but I secretly look forward to getting back to my kitchen to explore new dishes. When on holiday I sort of abandon my routines and that usually activates this great desire in me to learn more about new self care practices so that when I return I am full of inspiration and curiosity to learn new things. During my holidays I had an unusually long period which made me a little anxious. I have had irregular periods but this kind of made me think more than usual. I already did some research last year about balancing hormones and came across the work of Alisa Vitti and her book Woman Code.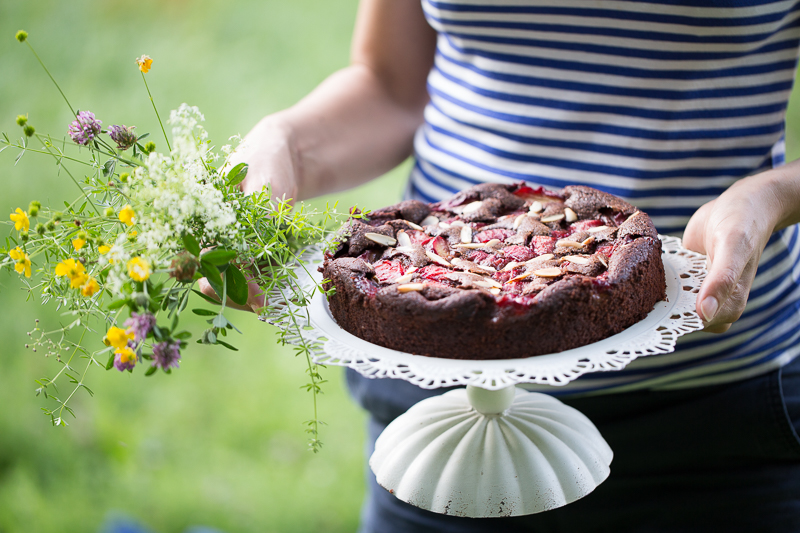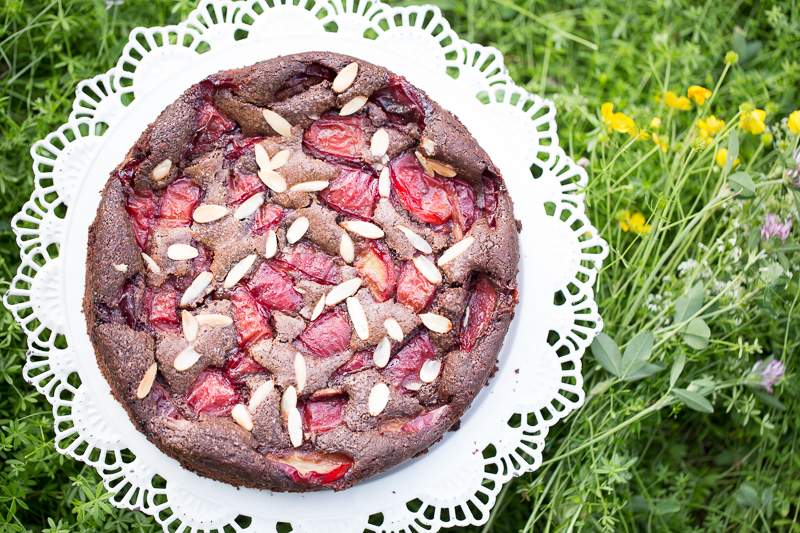 After following some of her guidelines, in particular about syncing myself to the cyclical nature of my cycle and responding to the different needs of the body during those times with particular foods has provided me with some relief to symptoms that I have had. I have only scratched the surface of this highly complex topic but I am starting to understand how rewarding it can be and that, as in many cases, food and proper nutrition has the power to alleviate many unwanted symptoms. Sensitivities to gluten, dairy are two points that I have explored and also caffeine, alcohol and sugar. OH, how I love my coffee but it could be that is one factor that is causing my hormonal system to disrupt. It is really a wonderful gift today that there are so many resources out there to help us, naturally bearing in mind that not everything is true and every piece of information should be taken with a grain of salt or tested with caution and under the supervision of a health practitioner who you wholly trust. The wonderful thing about food is that not much can go wrong if you experiment eliminating certain foods from your diet and certainly not from increasing nutrition densely rich whole foods. Alisa Vitti's approach is mostly WFPB with some animal protein although she does offer alternatives for vegans and vegetarians. Generally she does say that soy is something that should be consumed in moderation because soy contains high levels of pythoestrogens that mimic the body's natural estrogen hormones and if you're struggling to break down what you're already producing , adding more to your taxed system can make your symptoms worse. Especially those soy products from fermented food sources are recommended-like natto, tempeh, soy sauce and miso. Generally I've noticed that in the U.S. there is greater fear or concern over consuming soy that is GMO-based. In Austria and Germany, where most of the soy products that I consume come from the soy is cultivated locally and organically, in some cases even bio dynamically. In any case, even if you don't consume soy products, as a vegan there are many other high quality protein sources such as beans, lentils, sprouts, nuts and seeds.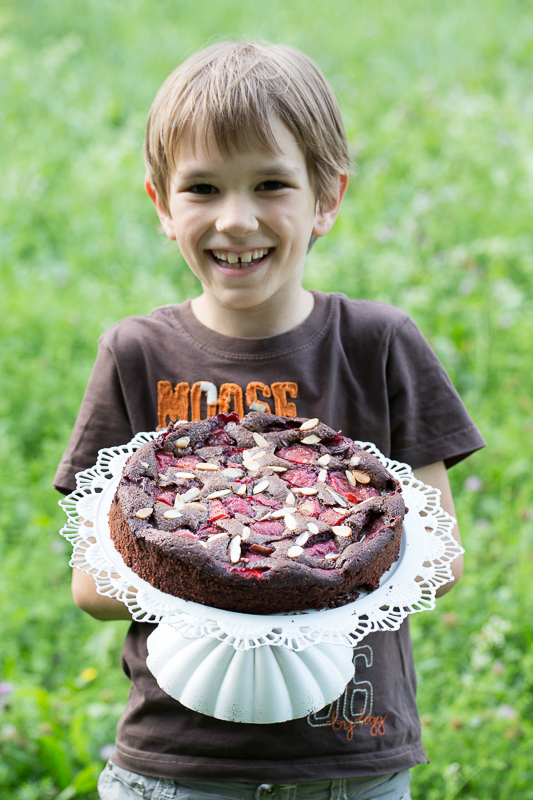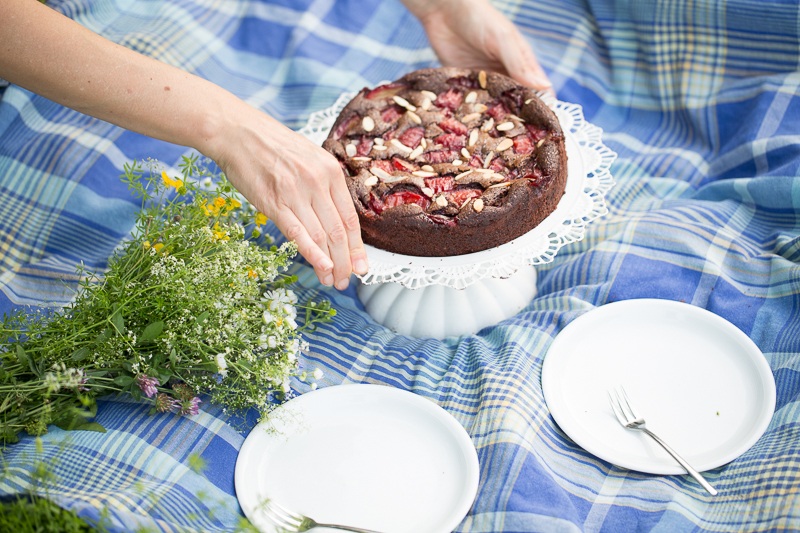 Before I rant off about a topic that is entirely unrelated to today's post I have to say that I do see a thread and that is, learning to let go sometimes and to take away any kind of guilt about how and what to eat. Sometimes with all the information out there, there is this danger that we demonize foods and put them into good and bad categories. The aim in the end is to feel good and be comfortable in ones skin. I shift sometimes between eating more healthily and then I have times where I really crave comfort foods and then I go for that. Overall, I have been easing into my routine again and know that it will take some time but I will give myself that time to adjust and to enjoy the process. The beginning of the school year is always a time where I feeling like starting fresh and reevaluating what I want to achieve. I will let you know as soon as I have figured it out although I don't think I will. I am always changing.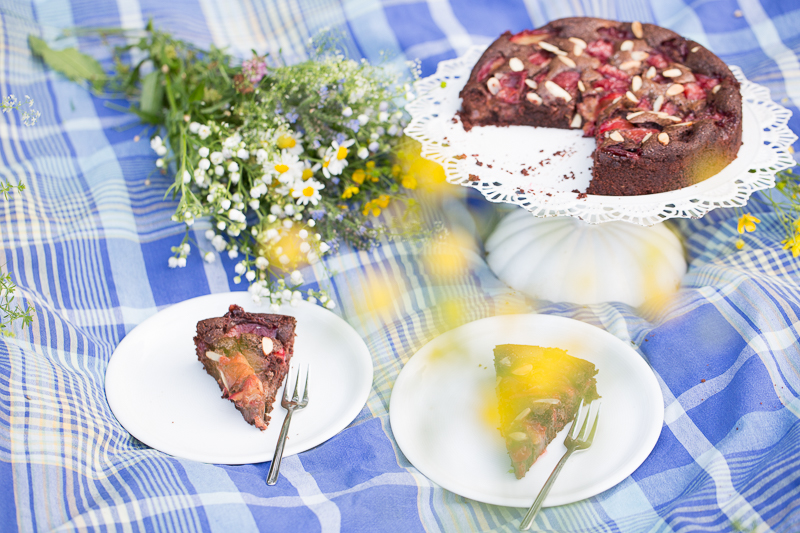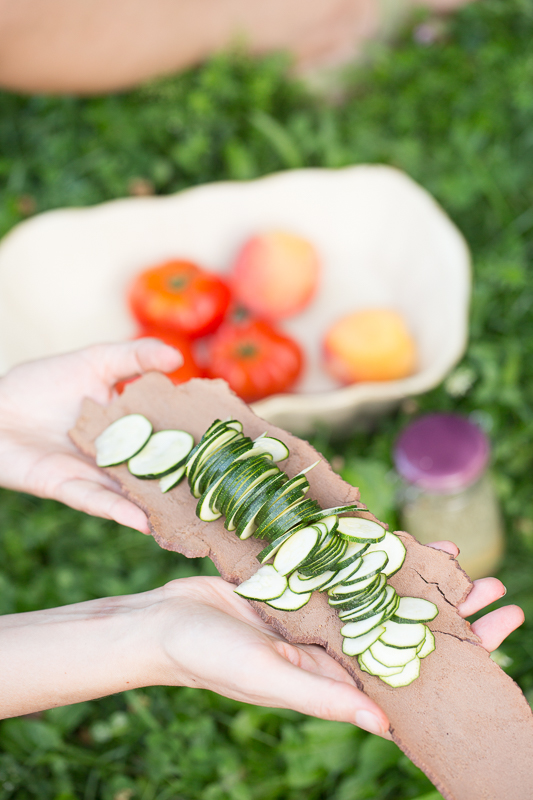 Today's recipes are exactly that, a celebration of indulgence and keeping things light and nutritious at the same time. I love panzanella. Its probably my favorite summer salad with tabbouleh coming in a close second. However, I don't always want to eat crusty white bread, even though it is delicious. I opted for making seeded crackers to put in the salad instead and was really delighted with the outcome. Another unusual addition was adding peaches to the tomatoes to give it a fruity twist. The cake recipe is an old classic cake I've been making for years that I've given a vegan makeover.
The more I bake things the more I start to see patterns of things that I make that are in season and that I make almost exactly at the same time of year. This plum cake is just that kind of recipe. As soon as I see plums at the market I know I'll making such a cake. With tomatoes and peaches its also similar. I never go through summer without making panzanella at least twice.
For the ultimate summer meal don't forget to take something special to drink and some good company.
As always, I would love to hear your feedback on these recipes and if you share them don't forget to tag me on Instagram #vegan__art or @veganart. Thanks so much for stopping by and have a lovely day.
Much love,
Aleksandra
Chocolate Almond Plum Cake
Serves 6-10, 24 cm springform cake pan
Ingredients:
70 ml coconut oil, melted
3-4 red plums, pitted and sliced or other fruits such as apples, apricots or nectarines
70 g coconut blossom sugar
1/4 teaspoon cinnamon
85 g dark chocolate (minimum 70 % cocoa content)
80 g almond flour or meal
160 g glutenfree flour blend *
2 Tbsps cocoa powder
pinch of sea salt
1 teaspoon baking powder
1 teaspoon baking soda
1 flax egg, 1 Tbsp ground flaxseeds mixed with 2 Tbsp water
1 cup (240 ml) plante-based milk of choice
1/2 teaspoon vanilla extract
sliced almonds to garnish
Method:
Preheat the oven to 180 °C. Grease your cake pan with parchment paper; set aside.
Melt the coconut oil with the chocolate in a bain marie.
In a bowl combine the almond meal, coconut sugar,gluten-free flour blend, cocoa powder, cinnamon,salt, baking powder and baking soda.
In another bowl whisk together the plant-based milk, flax egg and vanilla. Add the melted chocolate coconut oil mixture and stir together.
Whisk together the dry and wet ingredients until well combined. Pour the mixture into the prepared cake pan and then arrange the plum slices onto it finishing off with the sliced almonds.
Bake in the middle of the oven between 30 and 35 minutes or until a skewer inserted in the middle comes out clean.
Polenta Cracker Peach Panzanella
Makes one large bowl
Cracker Ingredients:
1 cup or 240 g finely ground polenta
1 cup or 240 g oat flour
1 Tbsp nutritional yeast
1 tsp fine sea salt
2 tsp garlic powder
1 tsp ground turmeric
80 ml olive oil or coconut oil
50 ml water
1 tsp dijon mustard
Salad Ingredients:
4 large tomatoes
1 zucchini or cucumber
2 peaches
kernels from 2 cobs of corn
a small bunch of fresh basil
1 Tbsp red wine vinegar
1 tsp fine sea salt
freshly ground pepper
3 Tbsp olive oil
juice of half a lemon
Method:
Preheat the oven to 180 °C.
In the bowl of a food processor combine the polenta, oats and process for 30 seconds until a fine flour results. Add the nutritional yeast, salt, garlic powder and pulse to combine.
With the food processor running add the wet ingredients and process until well combined. The dough should start to form a ball. If not add a little water at a time.
Lay a sheet of parchment paper on the counter and put all the dough onto it dividing it in half, placing the other half of the dough on another sheet of parchment paper. Flatter the dough with your hands first then add another piece of parchment paper on top of the dough and roll out the dough until it is about 3mm thickness. Score the dough with a knife into your desired shape. I did triangles. Proceed as above with the second sheet.
Slide the baking sheet into the oven and bake for 20 minutes. Remove from the oven and peel the parchment paper off and turn the cracker dough onto the other side. Bake for an additional 10 minutes. Remove from the oven to cool. Break into pieces and store in a cool dry place or use immediately.
To make the salad. Combine the sliced tomatoes with the sliced zucchini or cucumber and peach slices. To cut the corn from the cob, place the cob upright on a cutting board and cut along the entire length of the cob until the bottom. Add to the rest of the salad. To make the dressing, combine all the dressing ingredients in a jar and shake until imulsified. Pour over the salad and top off with fresh basil, just torn not cut. Finally add the crackers and dig in.