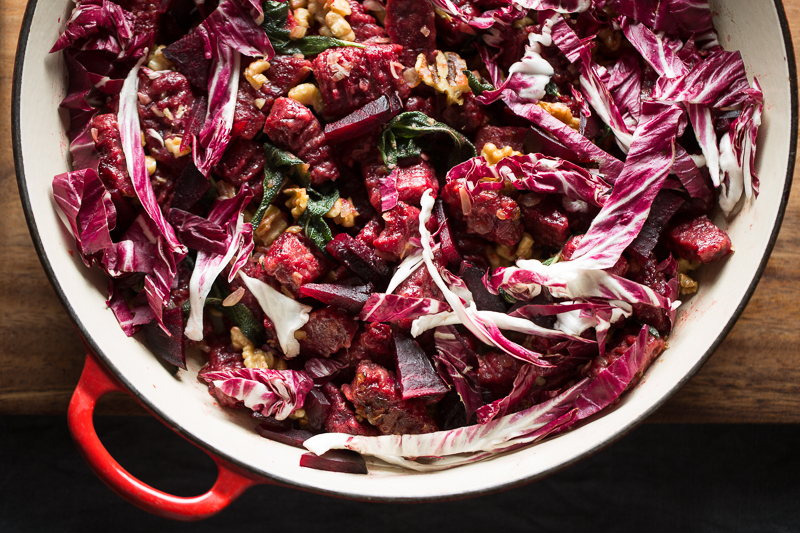 16 Oct

Roasted Beet Gnocchi with Raddichio, Walnuts and Sage Butter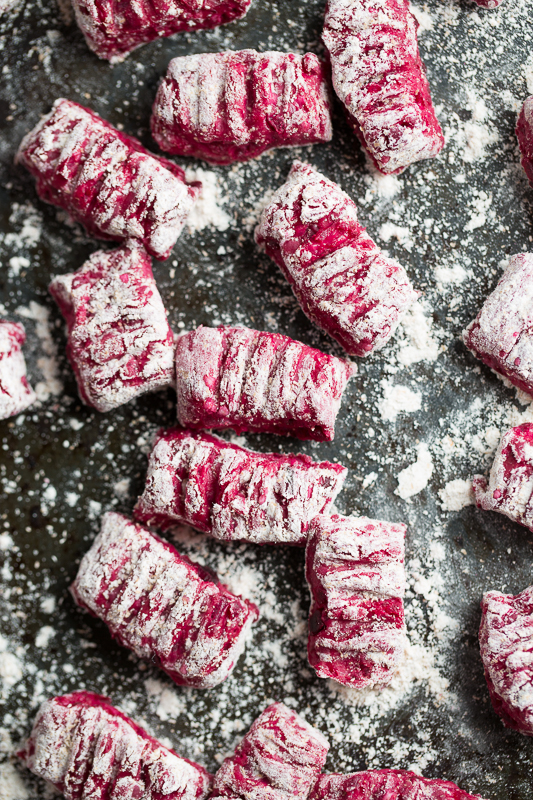 Yesterday a student of mine asked me if I ever miss singing and I told her "not really" with the exception of some specific moments when I hear music that I used to sing or listen to. My husband is a flautist and my daughter also plays flute so the repertoire is different and it doesn't evoke any memories because I never played or sang them. After the lesson I got thinking about which pieces I really loved and one piece came to mind that I sang at a concert at the tender age of 16. It was a school concert and I sang with my best friend at the time. She accompanied me on the piano and I sang. At the time I was a big fan of Cecilia Bartoli and everything she sang I had to get my hands on. It was no different with this song and I fell in love with it. It's called "Sposa son disprezzata" by Antonio Vivaldi and is a ballad about a wife of an unfaithful spouse. I know, not quite the subject matter for a young girl but the music is so beautiful, moving and delicate at the same time. Everytime I hear it I can't help but be drawn into the music. Generally I felt drawn to pieces that had a tragic element and it hasn't changed since then. I know there are times for celebratory music but I always loved singing music from tragic figures. Music has a way of transmitting those emotions so immediately. The language of music and food are in many ways similar. They don't require that you speak a specific language. Over the years I have tried to figure out what the connects these two very different forms of expression and no doubt it can be agreed that they are both art forms although music is definately more recognized as a universal art form. Food or culinary arts fall into the category of skillful arts or hand crafts but I think it can be agreed that it can be elevated to a serious art form.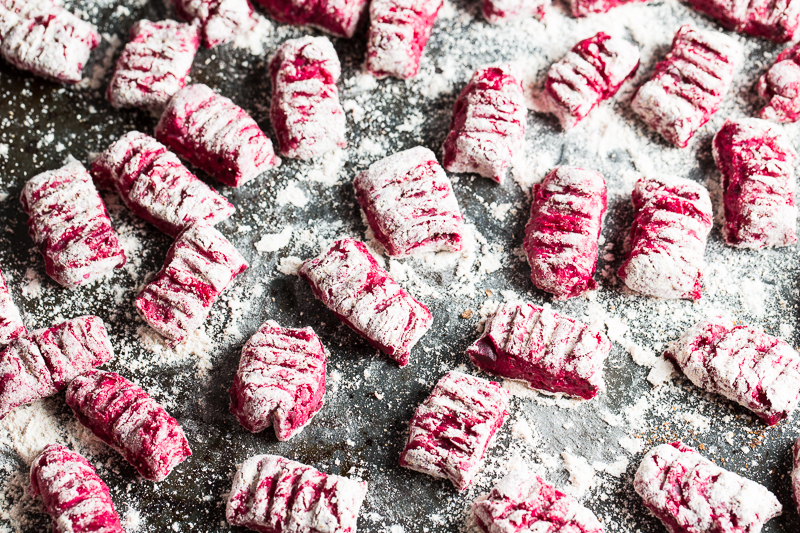 When I connect all the pieces together I can see more parallels than before. Artists are by nature driven by their art and I think in the end it is an entirely natural process, although many seem to believe that the intellect plays a large role. I have always been more intuitive and I guess that will remain so. Writing this blog also gives me great pleasure even though I don't see myself as a writer. Mostly I hope by writing that I will get more in contact with myself. The thoughts that inhabit my space are mostly left to myself and the idea that it has a space somewhere is comforting to me. Although entirely unrelated to food and my recipe today what I'm getting at is that everything is interconnected and the processes that are apparent in making music or anything are all similar. I hope you'll bear with me today and forgive me for rambling and maybe even get something out of it.
The textures, colours and taste of todays recipe are something I've been dreaming up for a long time and it reflects very much how recipes come to being in my mind. At first an ingredient, then a suitable pairing followed by textures and colours that turn into something greater than the sum of its parts. The first time I made it was for a dear friend and her family when they were visiting me last year. It took me an entire year to make it again and the first time I had it I knew this is something worthy of remembering, collecting, writing down etc. (you know what I'm getting at). Working with anything doughy requires experience and a lot of practice but once learned becomes very mediative and satisfying. I had many failed attempts making gnocchi at first. The biggest mistake I made was not adding enough four. It was mostly a big wet mess. The other major problem I had was adding too much liquid. Roasting the beets or potatoes in advance without the addition of water is in my eyes one of the most important aspects of making gnocchi. I inevitably feel transported to a time when women or families gathered around a large table and prepared meals together.This idea I find quite enchanting and it fills me with a feeling of honoring old traditions. I am not by any means a traditionalist but I do feel that such rituals are important and meaningful for building bonds. A family that doesn't engage in some kind of ritual is a poor family in my eyes. Stories are told, traditions are past on and bonds are reinforced. The stories that I remember from my family often revolve around food and I think this is something that we can nurture in our own lives, even if the rituals involve other things.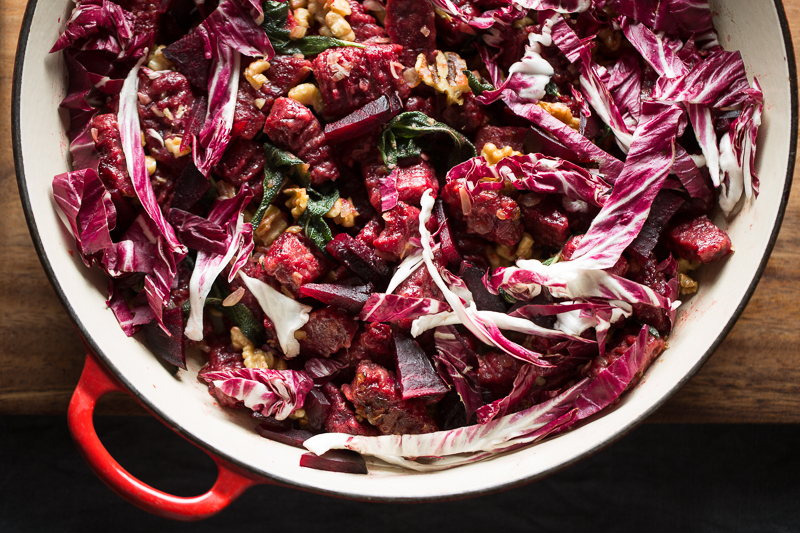 Roasting beets brings out their sweetness and I have talked about this in this recipe and also in this one. I roast beets weekly and I add them to grain bowls and salads. I love the way they caramelize and with the addition of balsamic vinegar they become even more delicious. This recipe uses the beets as the base for making gnocchi. I imagine you could do the same with sweet potatoes and pumpkin as well. Any starchy vegetable not to mention the traditional potato-based gnocchi. Once roasted and cooled, I proceed with making the dough. The other elements come together quickly so that if you decide to make them on a day when you do other batch cooking, gnocchi can also be made in advance and freezed. I mostly cook every day because my kids are big eaters and there are almost never any leftovers. If you have a smaller household you can cut the amounts in half or save it for another meal.
Feel free to adapt the recipe to your liking although I can't guarantee the same results with a different vegetable. Tag me #vegan__art on Instagram and leave a comment if you wish. Happy cooking! Yours, Aleksandra
Roasted Beet Gnocchi with Raddicchio, Walnuts and Sage Butter 
Serves 6 single portions
Ingredients:
4 medium-sized beets
240 g whole spelt four + more for dusting
1 small head of radicchio
a large handful of walnuts
one small bunch of fresh sage
fine sea salt
pepper, freshly ground
zest of one lemon
olive oil
water
Method:
Preheat the oven to 180 °C.
Place the thoroughly cleaned beets snuggly in a baking dish a cover them generously with fine sea salt, a drizzle of olive oil and just 1-2 cm of water to cover the bottom of the baking dish. Cover the beets with a lid or aluminum foil and bake for 30 minutes. After 30 minutes remove the lid or foil and continue to bake until all the water has evaporated, about 25 minutes.
The beets should be crispy on the outside and when a skewer is inserted in the middle it should go through easily. Set aside to cool off.
Once cooled off, peel the skin off with a paring knife and place in a food processor and process until it turns into a fine puree.
Season the puree with salt and pepper and flour a clean surface with flour.Slowly add the flour into the puree using a bench scraper, adding flour as you go and flipping the dough over each time you add a new dusting of flour. Press the flour in and fold over, pressing again. When there are no traces of dough visible in the flour and the dough doesn't stick too much, you are finished.
Let the dough rest for 3-5 minutes. Divide the dough into 4 parts and roll each part into logs of about 2.5 cm diameter. Using a knife cut your gnocchi into individual 2.5 cm gnocchi. Then, using a fork make an indent with your fork to create the typical gnocchi pattern. Toss them in flour on a baking sheet coated with flour.
To cook, bring a pot of water to a rapid boil and season with a lot of sea salt. Boil the gnocchi until they float (about 3 minutes).
Heat a generous amount of olive oil in a skillet and add whole sage leaves and walnuts until they are both lightly toasted.
Cut the radicchio in thin strips. Coat the gnocchi with the walnut sage olive oil mixture and finish it off with the radicchio, lemon zest and season with more salt, pepper and olive oil, if needed.
Serve immediately.